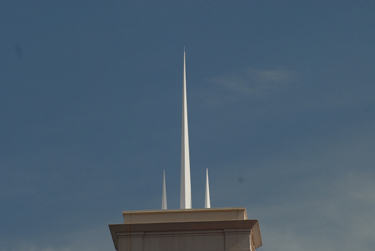 One of the most exquisite and fascinating art forms, sculpture is an architectural element that can enhance the interior or grounds of any college, high school, or elementary school. Stromberg Architectural is pleased to offer an unsurpassed selection of designs and motifs, from classical to abstract, religious to monumental. Our delightfully-colorful GFRP sculptures inspired by Mother Nature's most majestic creatures are a wonderful addition to playgrounds. Custom sculptures by Stromberg Architectural are one-of-a-kind museum quality works that help schools share their unique spirit and sense of identity with the world.
During our 25 years in business, Stromberg Architectural has crafted sculptures for numerous colleges and universities. For the Ellsworth Community College in Iowa Falls, we crafted a bronze panther statue, and our GFRP sculpture of a lion head is proudly displayed in the Lowndes Public School in Hayenville, Alabama. Bronze sculptures of wildcats, cougars, and falcons by Stromberg can also be found in Las Vegas High School, Brookstone School, Farmwell Middle School, and Watson B. Duncan Middle School in Palm Beach Gardens, Florida. Aside from bronze and GFRP, our team of artisans can also work with other fiberglass reinforced materials to produce lightweight GFRG sculptures, durable GFRC sculptures, and GFRS sculptures, which are indistinguishable in appearance from quarried stone. Cast stone and marble sculptures are also popular choices.
For those who have a vision in mind but aren't sure where to go from there, we offer expert assistance with details and drawings. Our award-winning work offers exceptional value, and our large and committed team can handle projects of any size. To learn more about our architectural sculptures and our other products, contact us.