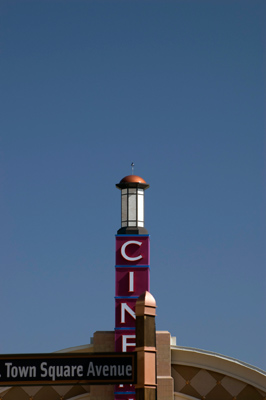 When owners of retail establishments want a design element that will dazzle everyone who comes into their store, theater, or restaurant, they often decide to add one or more architectural domes. Imposing and impossible to overlook, architectural domes are a natural focal point for buildings of all sizes and styles.
Over the years, Stromberg has partnered with many retail establishments to develop interior and exterior domes. One of our most memorable projects was working on The Cheesecake Factory in Southlake, Texas. This nationwide chain is known as much for its lavish décor as its delectable food. Our team designed, manufactured, and installed numerous custom products that had the establishment's trademark flair. Aside from cornice and columns, we crafted five interior domes for this notable retail establishment. These large domes were cast with ribbing, and incorporated colorful images designed to accentuate the other artwork in the building. The Cheesecake Factory is far from the only retail establishment our team has worked with. The owners of Luciano's Restaurant, Millennium Bank, and Fendi in Las Vegas also hired our company to develop spectacular GFRP domes for their establishments.
Stromberg Architectural can craft domes from fiberglass and other advanced composites - our domes are lightweight, weather-resistant, and easy to transport and install. Our impressive number of available finishes will allow you to get just the look you want, and we offer assistance with details and drawings to make sure you'll be happy with the final result. If you would like to learn more about our architectural domes or any of our other products, contact us.