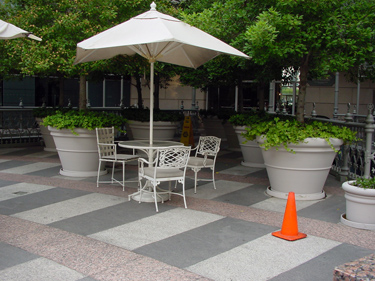 There is a long-standing tradition of bringing flowers and plants to those who are sick. Lush greenery and gorgeous flowers add color to hospital rooms, which are often drab and sterile, and the sight of healthy plant life is one that comforts and uplifts. Because of the aesthetic and psychological benefits of plants, trees, flowers, and shrubs, they are now part of the interior and exterior design of many hospitals. High quality urns are an effective way to both display plants and accentuate their beauty.
Stromberg Architectural has crafted urns for various health care facilities, including the Springs Ridge Retirement Home in Rockford, Illinois. For this project, we used Glass Fiber Reinforced Polymer to cast lightweight, weather-resistant, and durable architectural urns. Our draftsmen and production experts, however, can also work with cast stone and composites like GFRC, GFRG, and GFRS, all of which can be shaped into an array of textures and sizes.
For those interested in incorporating urns into the design of hospitals or nursing homes, we carry a number of stock designs. Specializing in round and square shapes and capable of producing urns in smooth or ornate styles, our team can also produce completely original custom urns. Finishes that replicate the look of copper, limestone, and terra cotta are available, offering the beauty of these materials without the associated maintenance and expensive price tag. For more information about our architectural urns and our other products, contact us.