Barrel Vaulting for Hospitality and Resort Projects
In the grandest resorts and hotels of the world, a mediocre interior design just won't cut it. For many guests, the aesthetic appeal of a hospitality location may be just as important as other crucial factors like location and great customer service. Architectural barrel vaulting is a highly effective way to make the interior design of your building stand out from the crowd. Imagine offering your guests a Roman-themed suite with architectural barrel vaulting that perfectly replicates the look of solid gold. GFRP barrel vaulting installed in a lobby would welcome your guests in style, and GFRG barrel vaulting painted to match the surrounding walls in a grand dining hall would undoubtedly make your customers feel like the special people they are.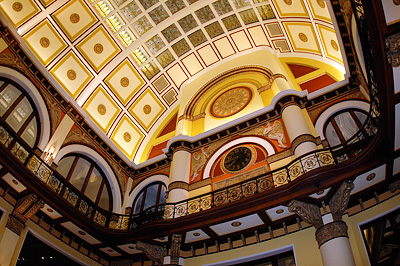 Stromberg is well aware of what it takes to impress the world's most discerning customers. Our work can be seen at the Atlantis Resort, the Arra Bella Resort, Caesar's Palace, Medieval Times, and the Embassy Suites in Charleston, South Carolina. We have architectural barrel vaulting that can seamlessly match the color and texture of a room's surroundings, or you can choose GFRP barrel vaulting that looks like limestone, bronze, and even gold.
Contact us at [email protected] to learn more about the many design possibilities!