Architectural Cornice for Government Buildings and Projects
Architectural cornice can be found on many of the world's most notable government buildings, including modern structures and those inspired by classical architecture. This feature helps to preserve the world's historical government buildings by providing shade, protecting them from the elements, and preventing water infiltration. On classical-inspired government buildings like The White House, cornice is also an essential part of the building's entablature. The architrave provides support, the frieze is an element that is often decorated with intricate designs and bas relief, and the cornice is the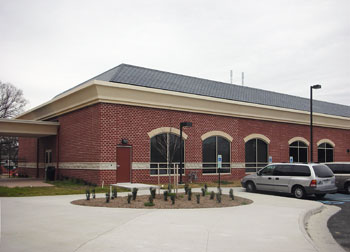 crowning glory of this imposing and impressive architectural element. At Stromberg, we have designed and installed fiberglass reinforced cornice on numerous government buildings, including:
Georgetown Council Chambers (Georgetown, Texas)
Howard Baker Courthouse (Knoxville, Tennessee)
Conecuh County federal government building (Evergreen, Alabama)
And many more...
Let us show you how cornice can be used to beautify and protect your courthouse, municipal office, or other government building. Contact Stromberg today to get started!