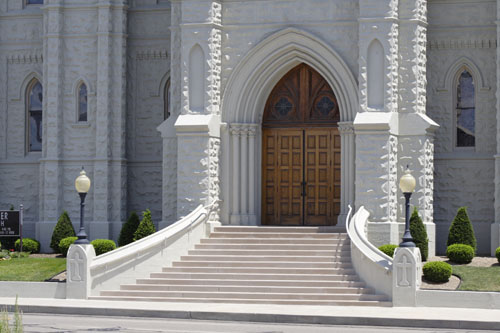 Entryways for Churches and Religious Projects
Even those who aren't religious can't help but be inspired by the incredible architectural design of many of the world's churches. Churches are often viewed as safe havens, so it's important that architectural entryways be welcoming and inviting. We can develop custom entryways for your sacred building that will encourage regulars and newcomers alike to enter the doors of your church, temple, or cathedral.
In addition, we'll also ensure that any custom entryways we develop complement the architectural style of the church, whether its design is inspired by Gothic architecture or more modern movements. The look of our GFRP entryways can be customized to match the color and texture of the surrounding structure, and we can also replicate the look of precious metals to make the exterior of your holy structure even more breathtaking and inspiring. Feel free to ask us about projects we've completed for St. Anthony's Cathedral, Christ King Church, St. Bernard's Church, and many other across the country.