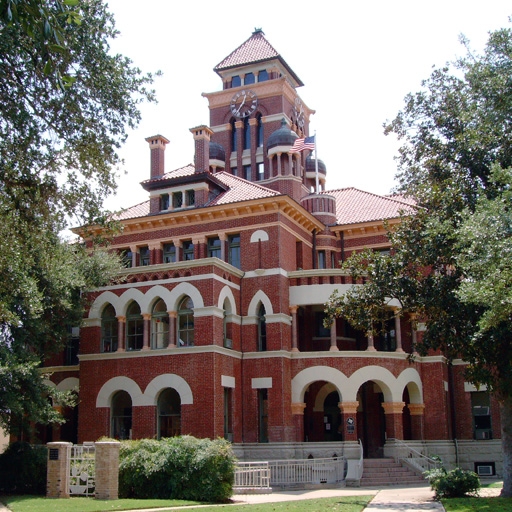 Gonzales County Courthouse
The Gonzales County Courthouse was originally built in 1894-1896. It was designed by renowned Dallas architect James Riely Gordon in the Romanesque Revival style. It was added to the National Register of Historic Places in 1972.
By 1996 the courthouse was in need of some touch-ups. Being that the courthouse is considered a national historic treasure, only the best possible source for renovation work can be considered.
That's where Stromberg Architectural Products comes in.
Stromberg is the top of the trade when it comes to renovating existing structures. Stromberg replaced a cupola on the courthouse as well as more than a hundred linear feet of architectural trim on the courthouse using our top grade cast stone. The project also included replacement of various small elements in the top structure of the courthouse. When you look at current photographs of the Gonzales County Courthouse you cannot see the mark of Stromberg Architectural Products, and when it comes to renovation projects ... that's the way it's supposed to be.
project profile
| | |
| --- | --- |
| Name | Gonzales County Courthouse |
| Location | Gonzales, TX |
| Dates | 1996 |
| Materials | Cast Stone |
| Products | Architectural Trim, Cupola, Various Replacement Pieces |
| Type | Renovation |