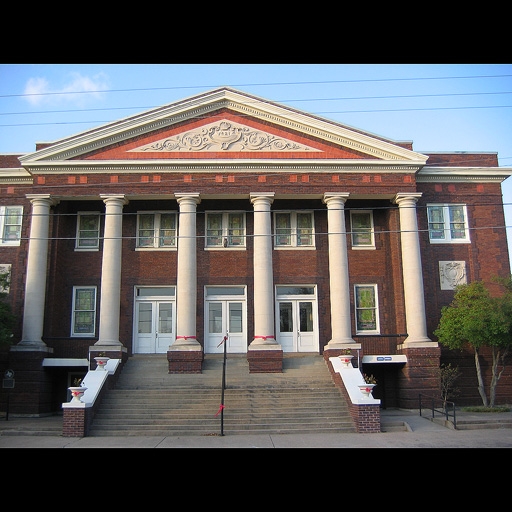 Kavanaugh Methodist Church
The Kavanaugh Methodist Church in Greenville, Texas began with a humble church service held beneath a pair of oak trees in 1848. From there the congregation built a log structure that they shared with other denominations when they weren't using it. The current Gothic style brick structure was dedicated on February 10, 1924. The building was built in classical revivalist style and continues to serve the growing congregation to this day. The church building was recognized as a Recorded Texas Historic Landmark and marker commemorating the church's history was placed at the site in 1996.
In 2002 Stromberg Architectural Products supplied cast stone columns for the front of the church as part of a renovation project. Stromberg is the industry leader in the fabrication of columns to match any historical style. As Stromberg has the production capacity to match any need, we currently hold the distinction of having created the world's tallest standing columns. Give Stromberg a call with the specifics of the columns you want for your next project and discover why Stromberg holds the top spot in the trade.
project profile
| | |
| --- | --- |
| Name | Kavanaugh Methodist |
| Location | Greenville, TX |
| Dates | 2002 |
| Materials | Cast Stone |
| Products | Columns |
| Type | Renovation |