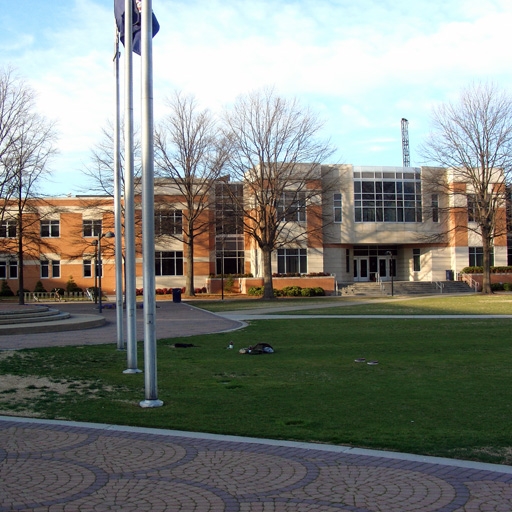 Old Dominion University
Constant Hall on the campus of Old Dominion University in Norfolk, Virginia, houses the College of Business and Public Administration. The building was originally constructed in 1959 and named "Chandler Memorial Hall." It was renamed in 1995 in honor of an ODU supporter, Theodore "Ted" Constant. In 2002, the building was renovated and expanded, and that's where Stromberg came in.
Stromberg Architectural Products manufactured the coping that lines the roof of Constant Hall, as well as paneling that is featured on the exterior of the structure. Stromberg fabricated the coping and paneling in architectural precast concrete. As is the case with many Stromberg projects, Constant Hall has already undergone the "hurricane test" when Hurricane Isabel struck Norfolk. "Staff in the college moved computers and other equipment to safe spots away from windows, but the building held up well despite some on-campus flooding," reported Dr. Nancy Bagranoff, the dean of the CBPA, in her first newsletter in 2003.
project profile
| | |
| --- | --- |
| Name | Old Dominion University |
| Location | Norfolk, VA |
| Dates | 2002 |
| Materials | Architectural Precast |
| Products | Coping, panels |
| Type | Renovation |