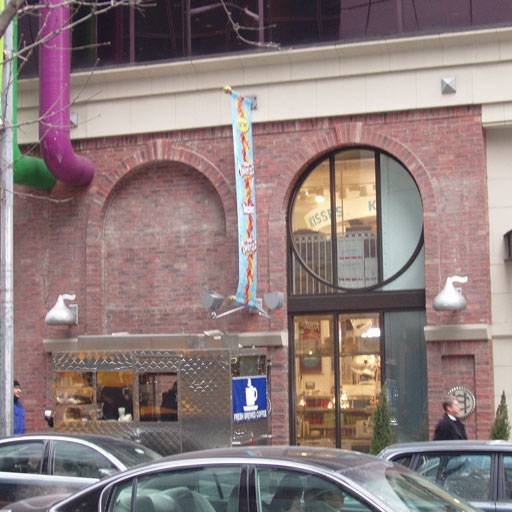 The design concept for Hershey's Times Square store in the heart of New York City began by imagining what it might have looked like if it had been built in 1905 and expanded throughout the following century. To fit with this idea, Stromberg Architectural designed, molded and manufactured more than 100 GFRP and GFRC pieces to simulate brick from the early 20th century. We took advantage of the versatility of our products to create the perfect elements for this project.
Stromberg products like GFRC and GFRP will not rot, disintegrate or swell when exposed to water, or even when completely submerged.
Their comparatively light weight allows for reduced installation and shipping costs due to greater ease and speed of handling.
Reduced load on buildings leads to a substantial reduction in structural and foundation costs, especially for renovations or restoration.
Milton Hershey took the chocolate world to new heights with his factory in Pennsylvania, making milk chocolate available to the masses instead of only to the rich. What Hershey did for chocolate, Stromberg is doing for architecture. With our brick façade material, the benefits of brick are available without the high material and labor cost involved with natural brick. Contact us to see how we can help with your project.