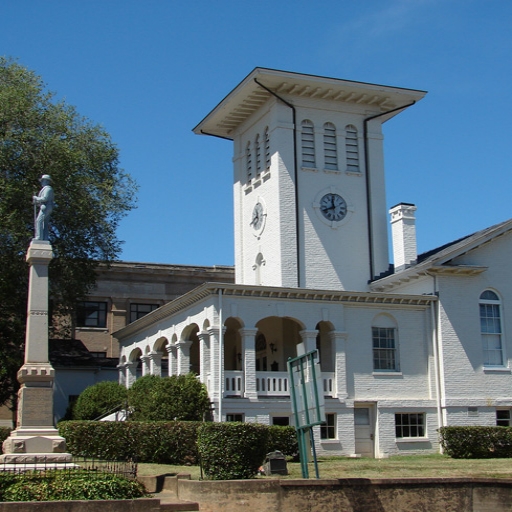 Orange County Courthouse
The courthouse located in Orange County, Virginia is anything but ordinary. Unlike the classic antebellum designs so common throughout the historically southern state, Orange County's courthouse has the look and feel of an Italian villa. It was designed by Charles Haskins of the Washington firm of Haskins and Alexander and built in 1858-59. During a renovation to the building in 2002, Stromberg Architectural Products supplied 52 linear feet of railing manufactured from our Glass Fiber Reinforced Polymer (GFRP).
Stromberg's GFRP is anything but ordinary. GFRP is known for its extremely high strength and durability, especially against the effects of weathering. In fact, we have projects that have withstood the full force of a Category 5 hurricane. Stromberg has the capacity to fabricate GFRP in a manner to emulate a wide variety of natural materials such as wood or weathered stone. GFRP is also very moldable and can be formed in an infinite variety of shapes. Our 100,000 square foot production facility also has the capacity to handle any scope of project.
Give us a call today to find out more about how we can assist you with the special needs of your current project and future construction needs.
project profile
| | |
| --- | --- |
| Name | Orange County Courthouse |
| Location | Orange County, VA |
| Dates | 2002 |
| Materials | GFRP |
| Products | Railing |
| Type | Renovation |