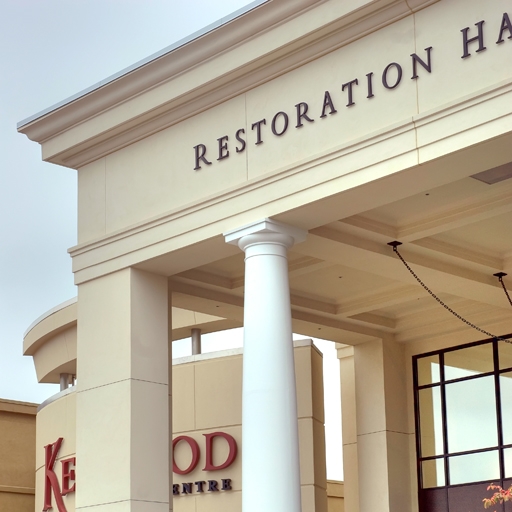 Restoration Hardware at Kenwood Towne Center
For nearly 30 years, Restoration Hardware has been building a reputation for quality which began with its first retail store in Eureka, California. The company now operates more than 100 stores in the United States and Canada. What makes Restoration Hardware distinctly unique is the visible commitment to aesthetics and quality that the offer to their customers in the area of home décor and amenities. When your business appeals to individuals that go the extra mile to make their home the best possible environment that it can be, it is paramount that your retail environment mirrors this commitment to quality.
When looking for quality in the fabrication of columns, there is no option better than Stromberg Architectural Products. Stromberg's columns at Caesar's Palace in Las Vegas are currently the tallest standing columns in the world. Additionally, Stromberg has invested in the necessary tools and production facilities to be the world's foremost source for columns and other architectural elements that not only meet the highest standards of quality and durability, but can also be manufactured to faithfully adhere to historical accuracy and intricate detail. The columns installed at the Kenwood Towne Center were made from Stromberg's Glass Fiber Reinforced Concrete (GFRC), a revolutionary material that combines the look and feel of true concrete or stone with enhanced strength while lessening the weight on a building and greatly increasing the ease of installation.
project profile
| | |
| --- | --- |
| Name | Restoration Hardware |
| Location | Cincinnati, OH |
| Dates | 2005 |
| Materials | Glass Fiber Reinforced Concrete (GFRC) |
| Products | Columns |
| Type | New Construction |