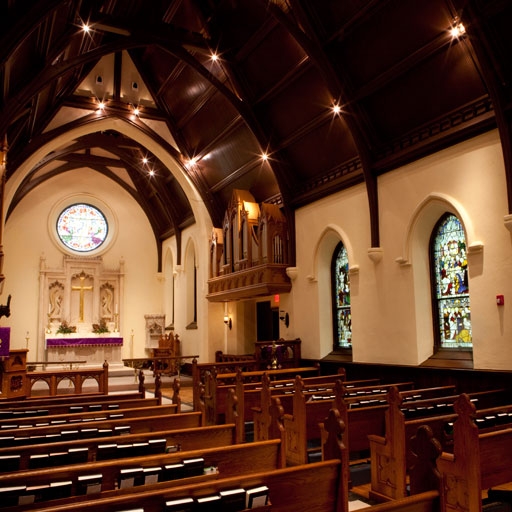 St. Bernard's Episcopal Church
St. Bernard's Episcopal Church is a wonderful and continuing example of turn-of-the-century Gothic church design in Bernardsville, New Jersey. A grant for historic preservation had already been issued for work on the building when tragedy struck. In October 2004 a fire heavily damaged the building, requiring major restoration work to both the interior and the exterior of the building.
Originally the interior ceilings of the building were made of wood, which created a beautiful place for worship. However, after the fire it was determined that the church should not replace the ceilings with wood, as it constitutes a major fire hazard. The solution was Stromberg. Stromberg set to work recreating the interior ceiling with panels made of Glass Fiber Reinforced Gypsum (GFRG). This material is completely fireproof, and is an excellent choice for interior elements. Moreover, Stromberg's team is highly experienced at using GFRG to recreate pieces originally composed of other materials like wood. Today, the ceilings at St. Bernard's Episcopal Church once again welcome parishioners with the organic charm of natural wood ceilings. Only, the ceilings are actually now stronger, longer lasting and safer than ever before.
project profile
| | |
| --- | --- |
| Name | St. Bernard's |
| Location | Bernardsville, NJ |
| Dates | 2005 |
| Materials | Glass Fiber Reinforced Gypsum (GFRG) |
| Products | Ceiling Panels |
| Type | Restoration |