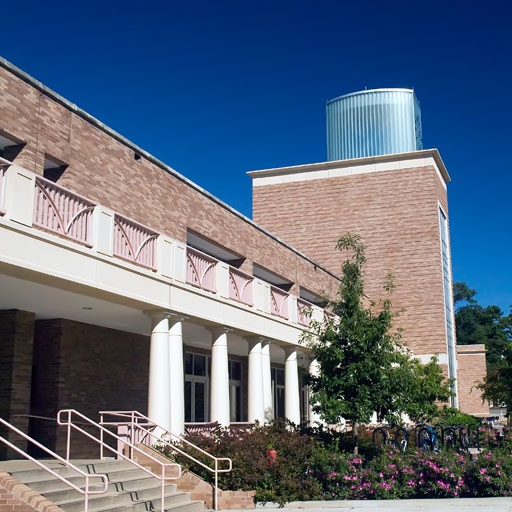 Stephen F. Austin State University Student Center
Stromberg's Glass Fiber Reinforced Concrete (GFRC) proved to be the ideal material and manufacturer for creating the signature architectural elements for the new student center at Stephen F. Austin State University in Nacogdoches, Texas. The new $30 million student center renovation and expansion was completed in 2007 and features columns, cornice, pilasters and panels created by Stromberg Architectural Products.
Stromberg is a pioneer in the use of GFRC for architectural elements in both new structures and in the replacement of damaged pieces. With GFRC, the look and feel of true concrete can be achieved with an exponential decrease in weight. Stromberg GFRC can be expected to stand up to the elements as well as true concrete - even better in areas with constant exposure to seawater. Also, GFRC can now be molded to mimic a variety of different materials.
This is one of the reasons that Stromberg's GFRC cornice, columns and many other elements are now found on buildings at some of the most prestigious universities across the country. Highly moldable, GFRC is a top choice for the creation of any element that would normally have been cast in concrete, and with 100,000-plus square feet of production space, there is virtually no limit to the scale of the project Stromberg can take on.
project profile
| | |
| --- | --- |
| Name | Stephen F. Austin |
| Location | Nacodoches, TX |
| Dates | 2007 |
| Materials | Glass Fiber Reinforced Concrete (GFRC) |
| Products | Columns, Cornice, Pilasters, Caps |
| Type | New Construction |