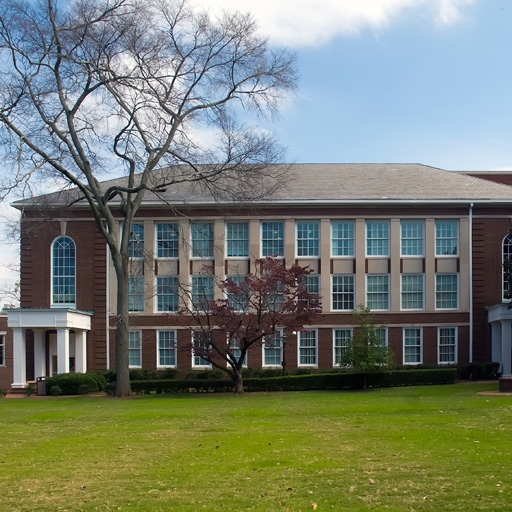 Clement Hall at Clark Atlanta University
With its stark, square columns that compliment the building's tall windows and simple shape, Clement Hall on the campus of Clark Atlanta University is an example of combining a simplistic, utilitarian appearance with class and pride.
Stromberg Architectural Products of Greenville, TX provided the columns for this project, as Stromberg columns now stand as part of noteworthy structures around the world. In fact, the tallest standing columns in the world today (Caesar's Palace, Las Vegas) were made by Stromberg. For the columns at Clement Hall, Stromberg used Glass Fiber Reinforced Concrete (GFRC), a revolutionary material that was pioneered by Stromberg and is now in wide use around the world. GFRC is used in new construction as well as in the replacement of aged architectural features due to its vast improvements in the weather-resistance, strength and reduced weight.
Clement Hall was originally built in 1968 and it houses the school's Education department. The Rededication Ceremony of Dr. Rufus E. Clement Hall was held on November 12, 2009 after an extensive renovation. Clement was the sixth president of Atlanta University (a parent institution of today's Clark Atlanta University) in 1937.
project profile
| | |
| --- | --- |
| Name | Clark Atlanta University |
| Location | Atlanta, GA |
| Dates | 2008 |
| Materials | Glass Fiber Reinforced Concrete (GFRC) |
| Products | Columns |
| Type | Renovation |