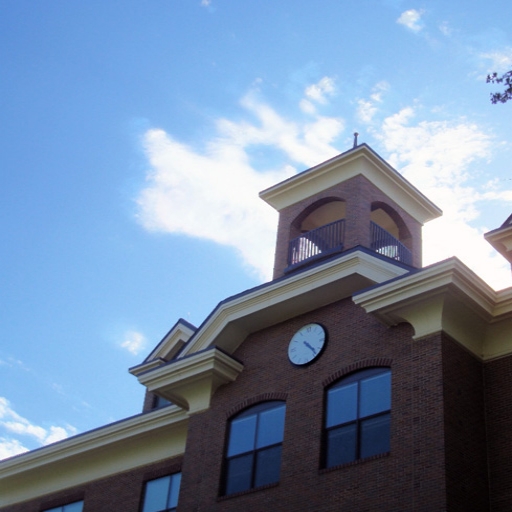 Walla Walla University
Walla Walla University, located in College Place, Washington, is a 1,800-student strong liberal arts college affiliated with the Seventh Day Adventist Church. It was founded in 1892 and offers six bachelor's degrees with majors in 42 areas of study.
Construction began on a new administration building for the school on Sept. 6, 2005 and was completed in the spring of 2007. A grand opening and ribbon-cutting ceremony was held on April 28, 2007 during the annual Alumni Homecoming Weekend.
The new building features Stromberg columns and cornice made from Stromberg's Glass Fiber Reinforced Concrete (GFRC).
Stromberg is an industry leader in the fabrication of columns, both large and small. We currently have the tallest standing columns in the world, but have also made columns for use on single family homes. We are experts in the various historical styles of columns and can match the needs of any project. The same is true of our cornice, which can be found along the roofline of some of the most prestigious buildings in America. From the most basic sheer-faced cornice to customized, highly-sculpted design; our 100,000 square foot production facility and production artisans can handle the most demanding jobs.
GFRC is an excellent material for the production of cornice, columns and many other architectural elements. GFRC is mineral-based and will not burn. It has a tensile strength higher than that of steel and resists weathering as well or better than true concrete. GFRC can prove the look and feel of concrete while being much lighter and producing a greatly lower demand on the structural integrity of a building.
Call Stromberg today to find out how our products can improve the quality of your next project.
project profile
| | |
| --- | --- |
| Name | Walla Walla University |
| Location | Walla Walla, WA |
| Dates | 2006 |
| Materials | GFRC |
| Products | Columns, Cornice |
| Type | New Construction |