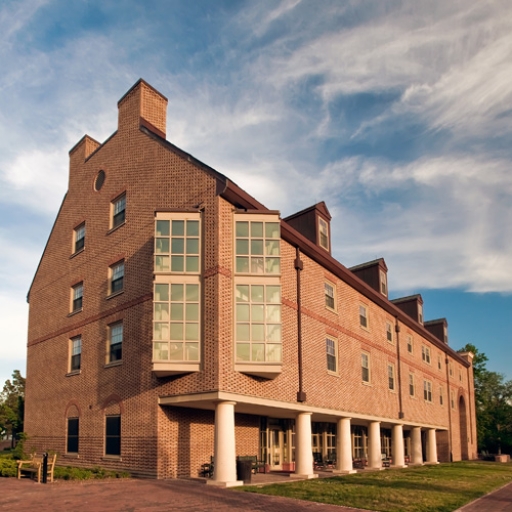 College of William and Mary
A fine example of the superior quality of Stromberg Architectural Products can be found in the Jamestown dorms on the campus of the College of William and Mary. William and Mary is one of the most prestigious Ivy League schools in the country. The new Jamestown dorms are a source of pride for the 300-year-old college with a kitchen on every floor, sound-proof music practice rooms, covered porches and sunlit study lounges.
Stromberg Architectural Products supplied cornice, columns, and window headers and sills made from our Glass Fiber Reinforced Concrete (GFRC). GFRC is an obvious choice for these accents because of its extreme weather durability matched with the aesthetic appeal that comes from a material that can effectively mimic everything from outright concrete to quarried rock and all else in between. GFRC has a higher tensile strength than steel and is also fireproof (which means that it can effectively work as a heat shield for the materials that it covers as well). When looking for an appearance that architecturally exudes class and sophistication, it would be very hard to surpass the campus of the College of William and Mary. When looking for the right architectural products to create such an environment, it is impossible to surpass Stromberg.
project profile
| | |
| --- | --- |
| Name | College of William and Mary |
| Location | Williamsburg, VA |
| Dates | 2006 |
| Materials | GFRC |
| Products | Cornice, Columns, Window Headers, Window Sills |
| Type | New Construction |