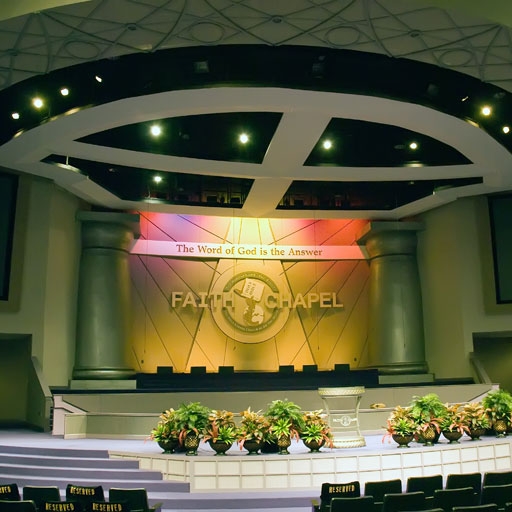 Faith Chapel Christian Center
The Faith Chapel ministry has come a long way from where it started with four friends and a Bible in a local living room. Twenty-one years later, in 2002, the congregation opened a 3,000-seat $15 million "Word Dome" that was built and paid for without incurring any debt.
Stromberg Architectural Products supplied the massive columns as well as pilasters and plinths that are prominent in the interior of the dome's structure. These elements were created using Stromberg's Glass Fiber Reinforced Polymer (GFRP), a revolutionary material that completely opened a new world of possibilities in architecture when it began being used in 1930s.
Stromberg is the industry leader in the use of this versatile material. GFRP can now be molded to simulate a wide range of materials from wood to gold, and also add significant benefits derived from the nature of the material. GFRP is extremely impact resistant and stands up to weathering extremely well. Stromberg's GFRP has even stood in the path of a Category 5 hurricane in the Bahamas and came out virtually unscathed while nearby structures suffered extreme damage.
project profile
| | |
| --- | --- |
| Name | Faith Chapel Christian |
| Location | Birmingham, AL |
| Dates | 2003 |
| Materials | Glass Fiber Reinforced Polymer (GFRP) |
| Products | Columns, Pilasters, Plinths |
| Type | New Construction |