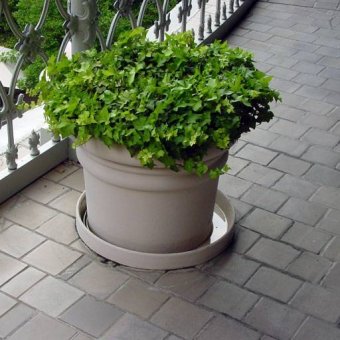 The Project
The noted architect Philip Johnson with John Burgee Architects designed the Crescent Court Hotel. When a lighter weight material was needed to match the quarried limestone cladding, the architect turned to Stromberg Architectural Products to supply the GFRC pilasters, panels and trim. In addition to the panels and trim, Stromberg produced GFRC planters and FRP planters for the hotel as well. A five star rated hotel, the Crescent Court is one of the great hotels of the world and the flagship hotel of the Rosewood Hotel Group.
Repeat Client
Rosewood was pleased enough with Stromberg's work that we were asked back for the expansion of the shopping area as well as to work on other Rosewood properties. In 2005 we were asked back again to provide additional material and work at the Crescent when the Nobu Restaurant was added (named Restaurant of the Year).
Durability
Now 20+ years after construction, the original Crescent Court GFRC and FRP has aged as gracefully as the quarried Indiana limestone it matches.
About the Architect
Known as the "Dean of American architecture" Philip Johnson was in his 80s when the Crescent was built. In 2005 at 99 years of age, Philip Johnson passed away. He will be missed.
"All architecture is shelter, all great architecture is the design of space that contains, cuddles, exalts, or stimulates the persons in that space."
-- Philip Johnson
"I like the thought that what we are to do on this earth is embellish it for its greater beauty so that oncoming generations can look back to the shapes we leave here and get the same thrill that I get in looking back at theirs - at the Parthenon, at Chartres Cathedral."
-- Phillip Johnson
"I hate vacations. If you can build buildings, why sit on the beach?"
-- Philip Johnson
For more information and to learn how we can help you with your next construction project, give us a call.
project profile
| | |
| --- | --- |
| Name | Crescent Hotel |
| Location | Dallas, TX |
| Dates | 1984 to 1985, addition added in 1992 |
| Materials | Glass Fiber Reinforced Concrete (GFRC), Glass Fiber Reinforced Polymer (GFRP), Cast Stone |
| Products | Panels of Glass Fiber Reinforced Concrete (GFRC) to match Indiana limestone, trim in GFRC, pilasters and planters in GFRC |
| Type | New Construction |